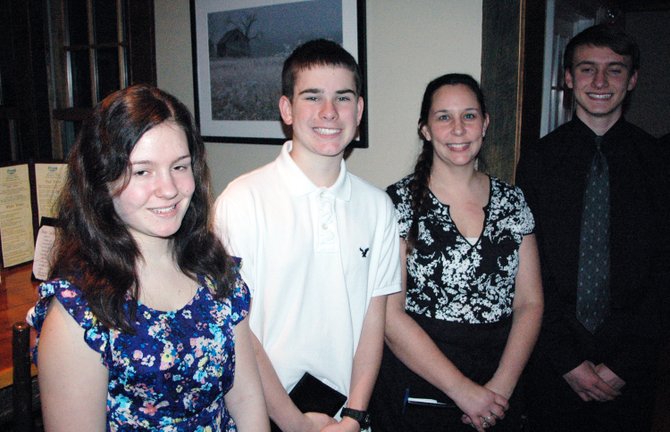 Freshmen Mikaela Salem and Connor Sheehan along with Willsboro Central School nurse Kari Scott and junior Austin Ferris helped to sell raffle tickets during the CFES fundraising event at the Essex Inn.
Stories this photo appears in:

CFES fundraiser successful
On Jan. 30, the Essex Inn turned its restaurant over to members of the Willsboro Central School College For Every Student (CFES) club. Four staff members, including Superintendent Stephen Broadwell, and 11 students were part of the CFES fundraiser at the Essex Inn which brought in $1,118 for the CFES Club.