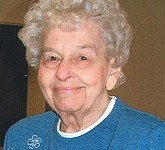 MARY W. FELTT Latham- Mary W Feltt, 86, of Latham and formerly of Willsboro, passed peacefully, surrounded by her loving family, into the hands of the Lord on Friday, January 23, 2015. Mary was born on May 23, 1928, in ...
Rita J. Phillips, 78, of water street in elizabethtown. Passed away Sunday January 18, 2015 at Essex Center in Elizabethtown. She was born in Witherbee on April 2, 1936 daughter of the late Matthew and Ruth (Seckington) Ward. She was ...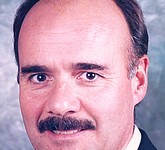 Gordon R. Duke Decker Westport Gordon R. Duke Decker, 67, of Worman Lane, Westport, passed away peacefully Wednesday January 14, 2015, at UVM Health Network-CVPH in Plattsburgh after a short illness, and with his loving family by his side. He ...
Virginia Sayward, 94, of Willsboro, passed away on January 12, 2015 at UVM Health Network - CVPH Medical Center in Plattsburgh. She was born in Willsboro on January 21, 1920 daughter of the late Raymond S. and Flora M. (Baker) ...
Robin Supernaw, 55, of Court Street in Elizabethtown, passed away unexpectedly, Weddnesday January 7, 2015 at her residence. She was born in Elizabethtown on November 8, 1959 daughter of the late John and Janice (Delorenzo) Supernaw. Robin was a Deaconess ...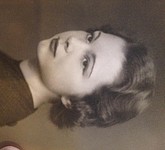 Clara Dot K. French, 99, of High Meadows Road in Elizabethtown passed away peacefully, Monday, January 5, 2015, at her home. She was born in Elizabeth, N.J. on January 16, 1915, and was the fourth child of Max and Clara ...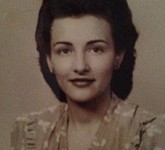 Agnes T. Denton, 91, of County 8 in Elizabethtown passed away, with her family by her side, Thursday January 1, 2015 at Essex Center in Elizabethtown. She was born in New Russia on March 21, 1923 daughter of the late ...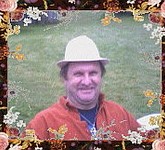 Moriah, NY January 13, 1964-December 27, 2014 Mr. Stephen A. Welch of Moriah, NY passed away on Saturday, Dec. 27, 2014 at his home. Steve was born in Elizabethtown, the son of Earl A. Welch and Helena M. Welch. Steve ...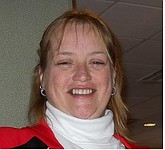 Keene Valley, N.Y. Sheryl Mary LaRose of Keene Valley, N.Y. passed away December 20, 2014, after a long illness. She was born on July 21, 1966 in Keene Valley to Margaret (Peggy) LaRose of Keene Valley, N.Y. She was raised ...
Essex, NY Michael Francis Demar, 49 of Sanjuan Islands, WA died on December 8, 2014 after a lifelong battle with a serious heart condition and other health related illnesses. He was born on July 24, 1965 in Plattsburgh, NY to ...
Roy Albert Gibbs, adored father, grandfather, brother and friend, passed away peacefully in his room at the Vermont Respite House last Wednesday. He was 63 years old. He was surrounded by the loving presence and care of his dear friend ...
Willsboro, NY Gabriele (Gabi) Jacques Died Dec. 10th 2014 at CVPH after a 10 year battle with cancer. She was born in Hachenburg, Germany Aug. 30th 1956 the oldest child of Robert and Elfriede Owen. Our Gabi was full of ...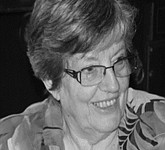 Moriah Center, NY - Natalie Sears Clark 73, died December 5, 2014 at home with her family at her side. She was born in Lake Placid, NY on August 18, 1941, the daughter of Frank and Betty (Alford) Sears. She ...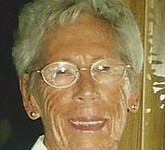 Marjorie E. Polidor ( Ferguson ) 91, of Springfield, Vt. and Jensen Beach, Fl. died on December 3, 2014 after a brief illness. She was born on August 27, 1923 in Westport, New York to Harry and Harriet (Vaughn) Ferguson. ...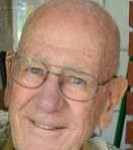 A quiet man with gentle ways, Dr. Harry Little of Willsboro, New York and Salt Springs, Florida died at Elizabethtown Community Hospital on November 14, 2014. He was born in Dauphin, Manitoba, Canada on February 25, 1923. Harry was the ...