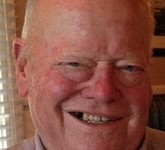 Carl E. Goepper Willsboro Carl E. Goepper, 81, of the Bay Road, Willsboro, passed away peacefully, Monday December 22, 2014, at his home with his loving family by his side. He was born in New York City, September 4, 1933, ...
LeRoy "Roy" A. Phillips Sad to inform our friends and family Roy A. Phillips passed away March 30, 2015. His funeral service was held Friday, April 3, 2015 in the J. HENRY STUHR, INC., NORTHWOODS CHAPEL, 2180 Greenridge Road at ...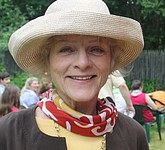 Anitra Stippa Christoffel Pell, 74, of Keene Valley and New York City collapsed and died from a brain hemorrhage while on a Road Scholar trip to Cuba on March 28th. Anitra, an active member and supporter of many local cultural ...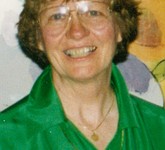 Caryl June Stewart, Founder and President Emeritus of Opportunities Credit Union passed away on Saturday, March 28, 2015 after a short illness. She was 85. Caryl was a longtime resident of Burlington. She and her husband Pierre Boutan also resided ...
Stephen Dennis Mitchell, Jr. Lewis Stephen Dennis Mitchell, Jr., 57, of Route 9, Lewis, died Friday, March 20, 2015 at the Essex Center in Elizabethtown. He was born in Keene Valley, January 1, 1958, the son of the late, Stephen ...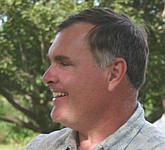 Francis Lloyd Staats III Lloyd August 13, 1959 March 14, 2015 Francis Lloyd Staats III of Westport, NY was called home to the Lord on March 14, 2015. He was 55. He grew up in Belle Mead, NJ, the fourth ...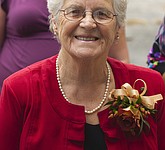 Mary Argenta LeClair Reed, of Keene, NY, died in her home on March 10, 2015. She was 80. A native of Keene, she was the youngest of 8 children of Earl and Elizabeth (Shackett) LeClair, born July 4, 1934. She ...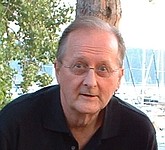 DAVID P. MEDLER David P. Medler, 72, of Glenville and Willsboro, passed away after a long battle with Alzheimer's on Thursday, February 26, 2015, surrounded by his loving family. Born in Schenectady, he was the son of the late William ...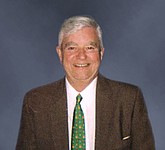 Wayne Charles Fox, 84, of Westport, New York, and Sebastian, Florida, died unexpectedly at his Florida home on Thursday, February 12, 2015. He was born on May 27, 1930, in Rutland, Vermont, and is a 1948 graduate of Mount Saint ...
Ticonderoga/Keeseville/Plattsburgh. William H. Smith Jr., originally from Ticonderoga, and later a resident of Keeseville and Plattsburgh, NY passed away at his home in Murrells Inlet, SC on February 5, 2015. He was 73. Bill was born in Ticonderoga, NY on ...
Patricia Reynolds, a lovely, bright and entertaining woman, died peacefully at her home following a period of declining health. Pat was born on April 6, 1934 in Portchester, New York. She was the daughter of Edwin W. Steeg and Anna ...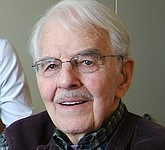 Robert (Bob) MacClelland Vetter, 96, of Moriah Center, passed away on Friday, January 30, 2015 at the Essex Centers Nursing Home in Elizabethtown, NY. Bob was born in Port Henry, NY, to Beecher and Sarah MacClelland Vetter of Moriah Center, ...
Elizabethtown Dorothy S. DeRonde, 97, of Elizabethtown passed away on January 27, 2015 at the Horace Nye Essex Home in Elizabethtown, New York. She was born August 14, 1917 in Wadhams, New York the daughter of Thomas A. and Lucy ...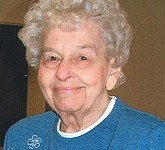 MARY W. FELTT Latham- Mary W Feltt, 86, of Latham and formerly of Willsboro, passed peacefully, surrounded by her loving family, into the hands of the Lord on Friday, January 23, 2015. Mary was born on May 23, 1928, in ...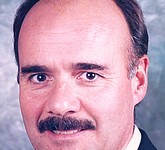 Gordon R. Duke Decker Westport Gordon R. Duke Decker, 67, of Worman Lane, Westport, passed away peacefully Wednesday January 14, 2015, at UVM Health Network-CVPH in Plattsburgh after a short illness, and with his loving family by his side. He ...