Margaret Nagy Vetter of Moriah Center, NY passed away on her 96th birthday, June 18, 2015, at the Essex Centers Nusing Home in Elizabethtown, NY. Margaret was born in Witherbee, NY, to Michael and Sophia Nagy, Hungarian immigrants who came ...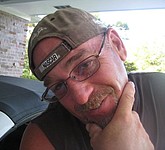 Willsboro - Linc Barton Jaquish, 50, of Willsboro and Saratoga Springs, NY and Wrightsville Beach, NC, passed away Friday, June 12, 2015. Friday always was his favorite day! Linc was born on November 5, 1964, in Plattsburgh, NY, son of ...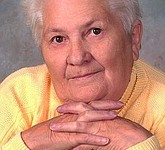 WILLSBORO - Bernice G. Marcotte, 83 of Willsboro, N.Y., was called home to the lord on Sunday, May 3, 2015. Bernice grew up in Crown Point, N.Y. Daughter of Clarence and Alice Thatcher. She was one of 13 children. Leaving ...
Ruth Morse Harris, 80, formerly of Whallonsburg, NY, entered her eternal life on Monday, April 13, 2015, after a long struggle with Alzheimer's disease. Ruth was a resident of the Hughes home in Fredericksburg VA for the past several years. ...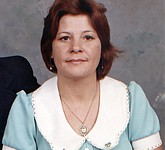 Katherine A. Currier Dec. 14, 1940-May 23, 2015 Willsboro, NY Katherine (Kathy) A. Currier of Willsboro, NY 74 passed away May 23, 2015 at UVM Health Network- CVPH, Plattsburgh, NY with her loving family by her side. She was born ...
Michael Diehl, 72, passed away Saturday, May 23rd while hiking with his kids in his "extended backyard" on Clark Mountain. Mike was born on May 19th, 1943 in Boonton, NJ. He graduated from Boonton High School. While serving in the ...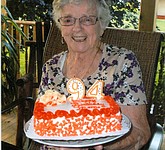 Willsboro. Elizabeth "Betty" Belmore Sayward, 96, formerly of Willsboro, passed away peacefully with her family by her side at the Heritage Commons Residential Health Care of Ticonderoga, on Sunday, May 24, 2015. She was born in Lake Placid on August ...
Lawrence "Larry" M. Bliss of Essex, N.Y., still very young at heart and active, died at the age of 95 Friday, May 22, 2015, at the UVM Medical Center following a short illness. Larry was born October 8, 1919, the ...
Betsy Burres, 66, of New Russia N.Y. died Tuesday May 5th, 2015 at home with her husband Jeff by her side. She was born March 15th, 1949 in Ticonderoga N.Y. to William and Flora (Bobbie) Conway, who both predeceased her, ...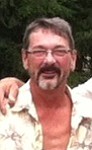 Michael L. DiCarlo, 57, of Willsboro passed away on Tuesday, February 17, 2015, unexpectedly at his home. He was born on November 5, 1957 in Plattsburgh, NY, the son of Marie (Tetreault) DiCarlo and the late Joseph DiCarlo. He was ...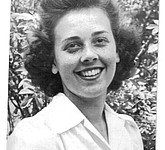 Dorothy Jane (Sirrine) Frisbie, age 94, of Westport, NY passed away peacefully at her home on April 25, 2015. She was born in Port Henry, NY the daughter of Mary Isabel (Wood) and Allen E. Sirrine in 1920. Dorothy graduated ...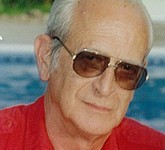 David Sheldon Cross, 83, of Howe, IN died Friday, April 24, 2015 at his residence with his family by his side. He was born on November 26, 1931 in Elizabethtown, NY to Raymond and Emma (Sheldon) Cross. David moved to ...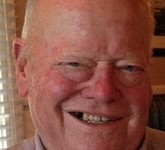 Carl E. Goepper Willsboro Carl E. Goepper, 81, of the Bay Road, Willsboro, passed away peacefully, Monday December 22, 2014, at his home with his loving family by his side. He was born in New York City, September 4, 1933, ...
LeRoy "Roy" A. Phillips Sad to inform our friends and family Roy A. Phillips passed away March 30, 2015. His funeral service was held Friday, April 3, 2015 in the J. HENRY STUHR, INC., NORTHWOODS CHAPEL, 2180 Greenridge Road at ...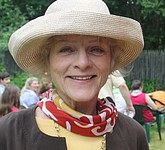 Anitra Stippa Christoffel Pell, 74, of Keene Valley and New York City collapsed and died from a brain hemorrhage while on a Road Scholar trip to Cuba on March 28th. Anitra, an active member and supporter of many local cultural ...