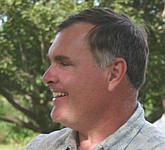 Francis Lloyd Staats III Lloyd August 13, 1959 March 14, 2015 Francis Lloyd Staats III of Westport, NY was called home to the Lord on March 14, 2015. He was 55. He grew up in Belle Mead, NJ, the fourth ...
Stephen Dennis Mitchell, Jr. Lewis Stephen Dennis Mitchell, Jr., 57, of Route 9, Lewis, died Friday, March 20, 2015 at the Essex Center in Elizabethtown. He was born in Keene Valley, January 1, 1958, the son of the late, Stephen ...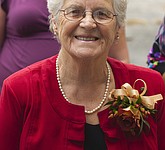 Mary Argenta LeClair Reed, of Keene, NY, died in her home on March 10, 2015. She was 80. A native of Keene, she was the youngest of 8 children of Earl and Elizabeth (Shackett) LeClair, born July 4, 1934. She ...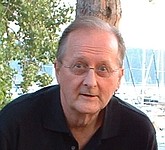 DAVID P. MEDLER David P. Medler, 72, of Glenville and Willsboro, passed away after a long battle with Alzheimer's on Thursday, February 26, 2015, surrounded by his loving family. Born in Schenectady, he was the son of the late William ...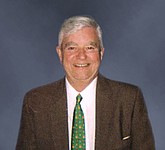 Wayne Charles Fox, 84, of Westport, New York, and Sebastian, Florida, died unexpectedly at his Florida home on Thursday, February 12, 2015. He was born on May 27, 1930, in Rutland, Vermont, and is a 1948 graduate of Mount Saint ...
Ticonderoga/Keeseville/Plattsburgh. William H. Smith Jr., originally from Ticonderoga, and later a resident of Keeseville and Plattsburgh, NY passed away at his home in Murrells Inlet, SC on February 5, 2015. He was 73. Bill was born in Ticonderoga, NY on ...
Patricia Reynolds, a lovely, bright and entertaining woman, died peacefully at her home following a period of declining health. Pat was born on April 6, 1934 in Portchester, New York. She was the daughter of Edwin W. Steeg and Anna ...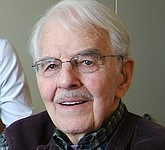 Robert (Bob) MacClelland Vetter, 96, of Moriah Center, passed away on Friday, January 30, 2015 at the Essex Centers Nursing Home in Elizabethtown, NY. Bob was born in Port Henry, NY, to Beecher and Sarah MacClelland Vetter of Moriah Center, ...
Elizabethtown Dorothy S. DeRonde, 97, of Elizabethtown passed away on January 27, 2015 at the Horace Nye Essex Home in Elizabethtown, New York. She was born August 14, 1917 in Wadhams, New York the daughter of Thomas A. and Lucy ...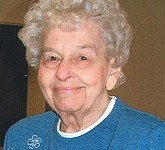 MARY W. FELTT Latham- Mary W Feltt, 86, of Latham and formerly of Willsboro, passed peacefully, surrounded by her loving family, into the hands of the Lord on Friday, January 23, 2015. Mary was born on May 23, 1928, in ...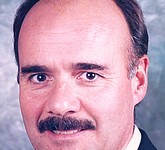 Gordon R. Duke Decker Westport Gordon R. Duke Decker, 67, of Worman Lane, Westport, passed away peacefully Wednesday January 14, 2015, at UVM Health Network-CVPH in Plattsburgh after a short illness, and with his loving family by his side. He ...
Rita J. Phillips, 78, of water street in elizabethtown. Passed away Sunday January 18, 2015 at Essex Center in Elizabethtown. She was born in Witherbee on April 2, 1936 daughter of the late Matthew and Ruth (Seckington) Ward. She was ...
Virginia Sayward, 94, of Willsboro, passed away on January 12, 2015 at UVM Health Network - CVPH Medical Center in Plattsburgh. She was born in Willsboro on January 21, 1920 daughter of the late Raymond S. and Flora M. (Baker) ...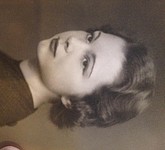 Clara Dot K. French, 99, of High Meadows Road in Elizabethtown passed away peacefully, Monday, January 5, 2015, at her home. She was born in Elizabeth, N.J. on January 16, 1915, and was the fourth child of Max and Clara ...
Robin Supernaw, 55, of Court Street in Elizabethtown, passed away unexpectedly, Weddnesday January 7, 2015 at her residence. She was born in Elizabethtown on November 8, 1959 daughter of the late John and Janice (Delorenzo) Supernaw. Robin was a Deaconess ...