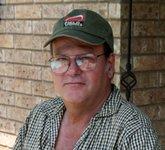 Shaun Gregory Spooner, 59, of North Richland Hills, left this world Sunday, March 30, 2014. A graveside memorial will be held Saturday, August 2, 2014 11:00am at St. Phillip Neri Catholic Church in Westport, N.Y. Shaun was born to Frank ...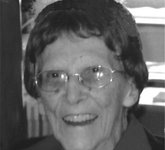 IDA RUMNEY ATKINSON Ida Atkinson passed away at the Elizabethtown Community Hospital Friday July 18, 2014 at the age of 102, Ida was born in Trout Pond, town of Chesterfield on January 28, 1912 to Orrin and Susan McCann Rumney. ...
DORIS MARY RAMSEY DESWERT Sunrise: May 25, 1929 Sunset: July 20, 2014 Doris Deswert was the middle child of Edward and Mary Ramsey. Her (late) older brother was Edward Ramsey and her younger sister is Marie Healis of Wagontown, PA. ...
Willsboro, NY Joyce A. Passino Joyce A. Passino, 69, died at her home on Joyce Lane, Wednesday July 16, 2014. She was born in Trout Pond Sept. 7th 1944 the daughter of Hector and Celia Alice ( Murcray) Bashaw. Joyce ...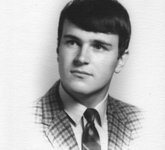 Malachy Mal Thomas Hackett of Elizabethtown, died on June 24, 2014 at his home in Elizabethtown. He was an extraordinary, lifelong adventurer and an accomplished, worldwide traveler who remained forever young at heart. He was the first of five children ...
Timothy H. Cox, 64, of Roaring Brook Lane, passed away Wednesday June 18, 2014 in Elizabethtown. He was born in Utica on March 23, 1950 son of the late Robert and Louise (Direen) Cox. In his younger years, Tim loved ...
Michael R. Forcier Wellesley Island Calling hours will be Tuesday, June 24, 3:00-7:00pm at the Reed & Benoit Funeral Home, Watertown. The funeral mass for Michael R. Forcier will be Wednesday, June 25, 11:00am, at St. Mary's Catholic Church, Clayton, ...
C. Twiggs Myers SHEFFIELD, MASS---Charles Twiggs Myers, 83, a longtime summer resident of the Adirondacks and a legendary history teacher and coach at Berkshire School in Sheffield, Mass., died on June 14, 2014 as a result of injuries suffered in ...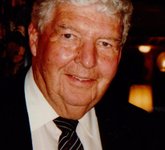 Dr. George Gremple Hart, a life-long resident of Lake Placid, died quietly at home on Tuesday, May 13, 2014, in his 98th year. Dr. Hart was the son of Edward and Sarah Gremple Hart. Edward Hart was an orphan in ...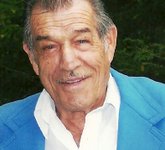 Leon E. (Boy) Laferiere, 84, of Willsboro, NY died peacefully joining his Savior Our Lord on 5/10/14 with his loving family by his side. He was born 3/10/30 as Joseph Leon Laferriere, the youngest of 9 children to Joseph and ...
Helen M. Richards, 95, of Wadhams road in Elizabethtown, passed away Sunday April 27, 2014 at the Essex Center in Elizabethtown. She was born in Elizabethtown on October 10, 1918 to the late Harry and Alice (Dougan) MacDougal. Helen graduated ...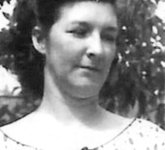 PAHRUMP, NV/ ASHEVILLE, NC - Kathleen "Kay" Anna Carson, 95 of Pahrump, NV, entered into eternal life on Wednesday, January 1, 2014 in Asheville, NC. She was born in Elizabethtown, NY on January 28, 1918, the daughter of the late ...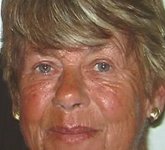 Marsha Ann Morse Willsboro Marsha Ann Morse, 67, of the Indian Bay Road, Willsboro, passed peacefully Monday, March 31, 2014 at the Elizabethtown Community Hospital with her loving family by her side. She was born in Santa Paula, California, October ...
Hilda L. Senecal KEENE- The Town of Keene has lost one of its beloved citizens, a gentle nurturer of flowers and children. Hilda L. Senecal, 90, known fondly to many as Nana, passed away Friday, April 11, 2014, at Elizabethtown ...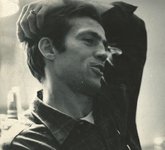 Albert Charles Ulmer passed away peacefully on April 13, 2014, at his home in Essex, New York. He was born on October 13, 1938, in Binghamton, New York, to Blythe Marion and Albert Ulmer. He received his B.S. and M.S. ...