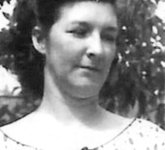 PAHRUMP, NV/ ASHEVILLE, NC - Kathleen "Kay" Anna Carson, 95 of Pahrump, NV, entered into eternal life on Wednesday, January 1, 2014 in Asheville, NC. She was born in Elizabethtown, NY on January 28, 1918, the daughter of the late ...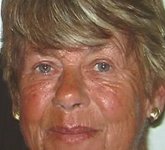 Marsha Ann Morse Willsboro Marsha Ann Morse, 67, of the Indian Bay Road, Willsboro, passed peacefully Monday, March 31, 2014 at the Elizabethtown Community Hospital with her loving family by her side. She was born in Santa Paula, California, October ...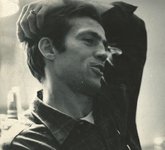 Albert Charles Ulmer passed away peacefully on April 13, 2014, at his home in Essex, New York. He was born on October 13, 1938, in Binghamton, New York, to Blythe Marion and Albert Ulmer. He received his B.S. and M.S. ...
Hilda L. Senecal KEENE- The Town of Keene has lost one of its beloved citizens, a gentle nurturer of flowers and children. Hilda L. Senecal, 90, known fondly to many as Nana, passed away Friday, April 11, 2014, at Elizabethtown ...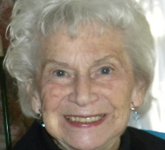 Elizabeth Bette Marie Yutronich, recently of Kindred Place (where she will be dearly missed), Harrisburg, passed away on Thursday, April 10, 2014 at VibraLife in Mechanicsburg surrounded by her loving family in her 90th year. She was the beloved wife ...
Michael Bedoian, formerly of Essex, passed away on June 6, 2013, after a life long battle with depression. Michael was born on June 25, 1950, in Jersey City, NJ, to Bedros and Rose, nee Havnoonian. He graduated from Rutgers University ...
Ferris, Bernard P. Sr. M. SGT., USAF (RET), 79 of Gibsonton, Fla and formerly of Elizabethtown, NY passed away on wed, Feb. 26, 2014. born in jay NY. he was preceded in death by his parents, Sydney and Mildred Ferris, ...
Keene, NY Richard L. Hall The Town of Keene lost one of its devoted and loyal sons. Richard L. Hall (Dick), 79, of Keene Valley died Thursday March 20th, 2014 at Elizabethtown Community Hospital. He was born February 4th 1935 ...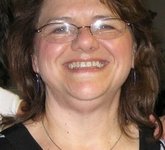 Deborah "Debbie" Esther (Pelkey) Weeks, 53, took her last breath and was welcomed into Heaven on March 20, 2014 at Glens Falls Hospital, with her loving daughter, Amy, by her side. Born August 3, 1960, in Elizabethtown, NY, she was ...
Whallonsburgh, NY Florence L. James, 93, died 3/22/14, after a long illness, at Evergreen Valley Nursing Home in Plattsburgh, NY. She was born in Moriah, NY 8/15/1920 the daughter of Nelson and Florence (Broughton) Sharrow. She was the widow of ...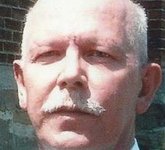 Bruce Henry Cox, 62, died Wednesday, March 5, 2014 at Leesburg Regional Medical Center in Leesburg, FL. He was born November 30, 1951 to William and Albertine Cox. Bruce served as a deputy sheriff in Essex County for many years. ...
Willsboro, NY Wendy M. Martin, 47, of Willsboro, NY passed away unexpectedly Thursday 3/13/2014. She was born in Elizabethtown Hospital 5/22/1966 the daughter of James Baker and Hazel McCray. She loved horses, rabbits and going to competitive rabbit shows. She ...
New Russia
NEW RUSSIA Penny L. Martin, 64, of Lakota Way, New Russia, passed away unexpectedly Tuesday, March 4, 2014 at her home, with her loving husband by her side. She was born in Ticonderoga, July 8, 1949, the daughter of Walter ...
Please join us while we celebrate the life of Arthur R. Carpenter. Sunday, June 9, Visiting hours will be held from 5 to 8 p.m. at W.M. Marvins and Sons Funeral Home in Elizabethtown. Monday, June 10, Funeral services will ...
Mineville, NY
Lisa Rae Sprague, 48, of Mineville, N.Y., died Jan. 13, 3013, at Elizabethtown Community Hospital, with her family by her side. She was born on Dec. 14, 1964, at Elizabethtown Hospital. She was the daughter of Donald and Patricia Sprague. ...