Please join us while we celebrate the life of Arthur R. Carpenter. Sunday, June 9, Visiting hours will be held from 5 to 8 p.m. at W.M. Marvins and Sons Funeral Home in Elizabethtown. Monday, June 10, Funeral services will ...
Mineville, NY
Lisa Rae Sprague, 48, of Mineville, N.Y., died Jan. 13, 3013, at Elizabethtown Community Hospital, with her family by her side. She was born on Dec. 14, 1964, at Elizabethtown Hospital. She was the daughter of Donald and Patricia Sprague. ...
Westport
Loretta Baxter, a lifelong Westport resident, departed this life on Monday Feb. 20, 2012, well along in her 94th year. To those of us who grew up knowing her, she was raised on the farm her great grandfather owned and ...
Kendallville, IN.
Thomas H. Cross Sr., 87 of Kendallville, died Monday, Jan. 30, 2012 at Parkview Noble Hospital, where he had been a patient for two days. Although Mr. Cross had suffered from pulmonary fibrosis, his death was unexpected. He had moved ...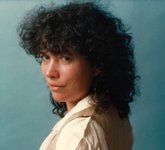 Elizabethtown
Elizabeth Hand Wadhams Lawrence passed away peacefully at home on Feb. 14, 2012 from cancer. She was born on May 13, 1947 in New York City to Elizabeth Hand Wadhams and Richard W. Lawrence, Jr. Shortly thereafter, they moved north ...
Maxwell
John Walter Maxwell II, passed away at the age of 92. He was a resident of Wilmington, living on Quaker Mountain for over 60 years. John was born Oct. 24, 1919, to Anna Clum and John Walter Maxwell in Schenectady. ...
Gansevoort
Mildred (Howard) McLean, 91, of Gansevoort, NY, passed away after a long illness at the Stanton Nursing Home in Glens Falls on Jan. 23, 2012. Mildred was born and raised in Jay; she was the daughter of the late William ...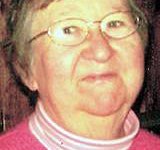 Elizabethtown
Frances Ann Thew Tryon, 72, passed away after a brief illness Thursday, Jan. 5, 2012, at the Elizabethtown Community Hospital, Elizabethtown. Born in Lake Placid on March 25, 1939, Frannie, as she was known to family and friends, was the ...
Saranac Lake
Victor E. Perry, 90, formerly of Willsboro, presently residing at Saranac Village at Will Rogers in Saranac Lake, died after a short illness at the Adirondack Medical Center on Jan. 5, 2012. He was born in Saranac, Dec. 30, 1921, ...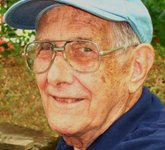 Elizabethtown
Ira Herbert "Herb" Potter Jr., 96, died peacefully in his sleep Saturday, January 7, 2012, at the Horace Nye Nursing Home in Elizabethtown. He was born June 13, 1915, the son of Ira H. and Mary (Cauraugh) Potter Sr. in ...
Schuyler Falls
Jacqueline Elizabeth Prell, infant daughter of Matthew and Denise (Rein) Prell, died Dec. 22, 2011 at the CVPH Medical Center in Plattsburgh. There were no public services. Burial will be private and at the convenience of the family in the ...
Plattsburgh
Lawrence E. "Sonny" Brunell Jr., 58, of the Irish Settlement Road, died Dec. 23, 2011 at the CVPH Medical Center in Plattsburgh with his loving family by his side. He was born in Plattsburgh May 12, 1953, the son of ...
Elizabethtown
Ashley M. Grady, 16, of the Fox Run Road, Elizabethtown, died unexpectedly Dec. 21, 2011 at her home. She was born in New London, Conn. Dec. 7, 1995 the daughter of Christopher Grady and Nora Rodriguez. Calling hours were held ...
Mooers
Maurice A. Bell, 68, of the Angelville Road, Mooers died Dec. 20, 2011 at the CVPH Medical Center in Plattsburgh. He was born in Rouses Point Dec. 26, 1942. There were no public calling hours or services. Arrangements were in ...
Princeton, Maine/Willsboro
Richard L. Ellsworth, 64, passed away unexpectedly Sunday, Dec. 18, 2011 at Eastern Maine Medical Center in Bangor. Richard was born in Ticonderoga on Aug. 22, 1947, son of Byron and Agnes (Facteau) Ellsworth. He graduated from Willsboro High School ...