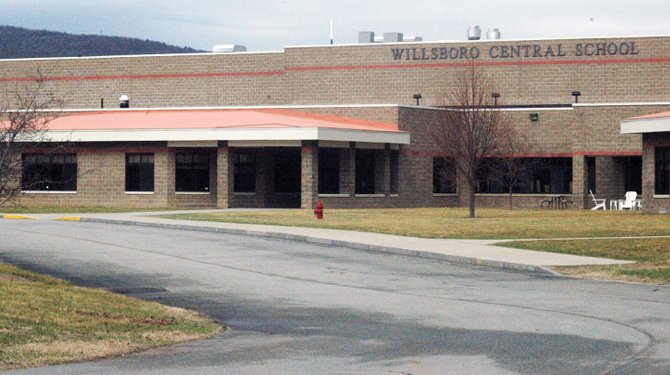 Willsboro — A Willsboro teacher at the center of a parent protest has spoken out about the allegations surrounding her.
In an email to the Valley News sent Nov. 19, Willsboro Central School teacher Natalie Foster made her first public comment since the Willsboro Board of Education reinstated her following an investigation into the environment in her classroom.
"All I can say is that that I am very sad," Foster said. "As all teachers at Willsboro Central, I have always been very dedicated to my profession in an effort to provide all my students with a solid foundation to build on. I care deeply about all my students well-being and would never do anything to harm a child."
Foster also defended herself against accusations made on social media and other outlets.
"Rumors were spread on Facebook and the media that are simply not true," Foster said. "I am moved by the tremendous amount of support from people in the community who know me personally and have worked with me."
After an investigation into several accusations by parents of children in Natalie Foster's first grade classroom that included a recording that was made public through social media of her speaking harshly to children, the board reinstated Foster to her first grade teaching duties with the inclusion of an additional, "veteran teacher," in her classroom.
"A personnel investigation has been concluded and the Board of Education has been briefed and advised by the school district's attorney," the board said jointly in a Nov. 12 statement. "All personnel issues are confidential and not allowed to be addressed in public. The district takes all such issues very seriously and has acted and responded accordingly. The district is able to report that it is putting additional measures into effect to ensure and promote positive classroom experiences for all students. This includes appointing a veteran teacher who will participate by bringing her experience and expertise into the classroom for a period of time. As of tonight (Nov. 12), the district has concluded the issue and hence no formal action is to be taken by the board."
(Continued on Next Page)
Prev Next
Vote on this Story by clicking on the Icon